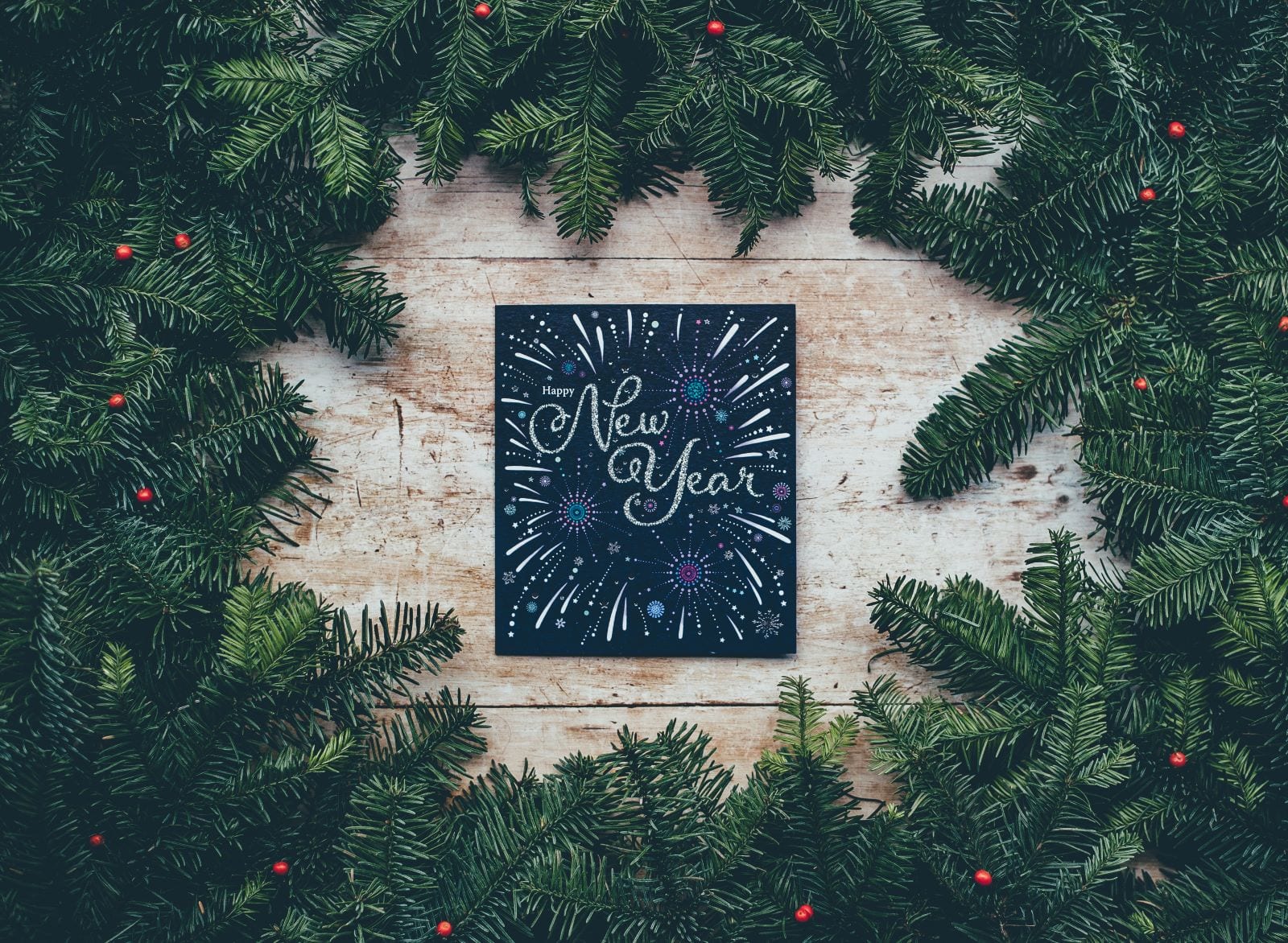 January is the perfect month for out with the old, in with the new. Unless you like the old, in which case disregard this blog. However, if you're revved up and ready to make this year the best one yet for your business, we have some tips for you. Read on.
1. Write a blog
Depending on where you live, it's cold, it's dark, and COVID-19 rates continue to rise. That means people are spending more time indoors and what are they doing? Browsing the internet. Why not capture some of that internet attention by writing a blogpost? Doing so will help your search engine ranking because it's easy to sprinkle in keywords like "Charlotte internet marketing" or "Charlotte Web Development Company." Do you see what I did there?
Blogging doesn't have to be a chore – it can be fun! I know I have fun writing these, but that's primarily because I let out my playful side. In fact, I almost started this post writing, "New year, who dis?" As you can see, I refrained but it was hard. I mention that because you're welcome to use memes, current events, movie quotes, and song references in your writing. In fact, I saw a social media post the other day that quoted the new Netflix series Bridgerton. This is the way.
2. Boost your SEO ranking
I already mentioned that blogging is a great way to boost your search engine optimization (SEO) ranking. It's important to share that post via your social media networks once it goes live. However, there's more to the SEO process than blogging. You need to prime your site to rank highly, which starts with a quality hosting provider (we like Dreamhost), but also involves your site structure, the density of keywords, the organization of your pages, and much more. We've written about boosting your local SEO, but for help with the more technical side of the process, reach out to us. As a Charlotte web design company, we know what we're talking about.
3. Define your target audience
Everything I mentioned above is all well and good, but if you haven't defined your target audience, it means diddly squat. Instead of casting a wide net, you must market to a niche. You can't be everything to everyone and defining your target audience will help with the language you use throughout your website, the pictures you include, and more. Answer the four w's and one h about your audience:
Who are they?
When are they likely to want your services?
What are you offering them?
Why would they be interested?
How are you going to give them what they want?
Research is your friend in helping you establish your niche. From there, you'll be able to use your target audience as a polestar, guiding every decision you make.
4. Serve with a smile
When I say, "serve with a smile," really what I mean is maintaining excellent customer service. These days it's easy for your business to be trashed for its poor customer service. Several bad Yelp reviews and a Reddit thread are enough to see your business revenues tank. In fact, the mentorship organization SCORE said customer service is more significant than price and product. They found the following:
86% of people will pay more for a better customer experience
72% of customers will share a positive experience with six or more people
23% of customers will post a negative online review
Furthermore, business developer Quick Sprout found 71% of consumers terminated their relationship with a company because of poor customer service. That means your client or customer is going elsewhere. Let's keep that from happening, shall we? Good customer service means imbuing all of your interactions – emails, telephone calls, social media conversations, etc. – with professionalism, courtesy, and active listening.
One last statistic for you – it's seven times more expensive to acquire new customers than to retain existing ones. That's a lot! Work on keeping the customers you have by providing them with stellar service. If you do that, you're on track to thrive.
5. Stay trendy
Have you ever looked at a website and thought, "Wow, this is so early 2000s?" Don't let that be you. Web design goes in and out style just like clothes do. What was "in" five years ago might be "out" now. That matters because an old-fashioned website can be a turnoff to potential clients or customers. Aesthetics matter. You want your site to look relevant and engaging.
Some website design elements are timeless while others vary. Do your research to stay in the loop, or just reach out to us, your friendly Charlotte web development team. After all, this is our specialty.
We want you to thrive, whatever that means for you. We're here to help make that happen. And again, let's make 2021 a good year for us all. We can do it – I know we can.
Want top tweaks for your business in 2021, contact Web Symphonies at (704) 336-9113