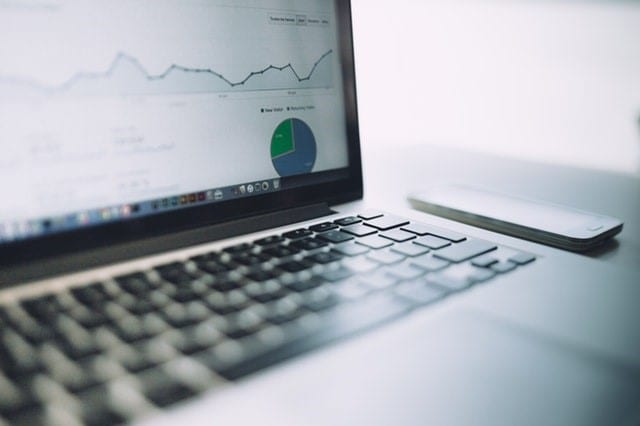 You have a gorgeous new website. You've spent so much time designing it, building content for your blog, and ensuring everything is perfect. So your site is good forever now, right?
Wrong.
Unfortunately, we see this happen too often. People build their dream site and then forget about it because they think now that the work is done, the site will continue to function optimally.
This simply isn't true. The Internet is always changing. Hackers are getting smarter. Your WordPress platform requires updates. Your content quickly gets stale. How can you keep up with all these changes?
Keeping your website properly maintained and supported is essentially the backbone of your success. A beautiful site won't survive if it's not properly updated and protected.
Here are a few other reasons why regular maintenance is so crucial to your site's success.
Keep Your Site Safe
Your site's security is a priority. Security breaches are costly—not only do you lose revenue when your site is down, but you also lose your customer's trust when they find out you've been hacked.
Monthly maintenance can prevent security breaches. Through updating security and software, you can minimize your risk for getting hacked and strengthen your site's security. Stopping errors before they happen is always more effective than dealing with the problem after it's too late.
In order to keep your website safe, you need to remove viruses, which can be achieved in part through virus scanning. Constantly monitoring your site is a must. How can you keep up with all these updates, changes, and scans?
Remember that small fixes are easier than huge overhauls—in other words, when you perform regular maintenance, it's much cheaper and more effective than letting your site go without maintenance until something catastrophic happens.
To make matters worse, if Google detects that your site has a virus, it'll remove you from the search engines until the problem is fixed.
Protect your website's content and your customers with regular maintenance and support.
Run at Optimal Performance
Is your website running like it should be? What's stopping it from being the best? And who's checking on these things?
It's not easy to keep your site running at optimal performance. Many times, failure to update or fix small problems can impact your website's performance. Through using the most current technology, you can optimize your customers' experience and even increase revenue.
Your focus should be on keeping your site well maintained, because doing so creates a better experience for your users.
Of course, constantly improving your site takes a lot of attention. Then again, running your site takes a lot of time and attention too! How can you ensure everything is going smoothly?
Choosing the right company to help you with all these small tasks is often well worth the cost. In addition to security measures and updates, companies that conduct website maintenance are there when something goes wrong and may have even seen the problem coming and stopped it.
This is invaluable when you can sidestep a disaster and keep your site functioning as it should be.
Outdated Content Makes a Bad Impression
We've all done it. We go to a website for something and see that their most recent content was about two years ago. This can be an unsettling feeling—are they even in business anymore? What have they been doing for two years?
Maintaining your website is more than just implementing the right security or conducting updates or installing virus protection. It's about building a relationship with your customers. One of the primary ways that customers engage with you is through your content.
From the copy on your homepage to the articles on your blog, fresh content is important to your users. They want to see that you're active, involved, and on top of things.
Communicating well with your customers builds an impression of trust, responsiveness, and caring. When they see outdated content, any number of things may cross their mind.
Your business and its image is a priority. Don't give customers or clients a bad first impression. With the proper content maintenance, you can keep your site fresh, relevant, and appealing to anyone who comes to visit you.
Rank Better in Search Engines
When we said stale content makes a bad impression, we weren't just talking about customers. Google tends to dislike outdated content too.
Fresh content enables you to stay relevant in the prominent search engines so that people can find you. If your site's content is outdated, Google won't consider you as relevant as someone who's updating their content weekly or monthly.
If your site is outdated and you have numerous broken links, this further hurts your chances of ranking. People may never find you even if you've previously had SEO done or conducted maintenance at one time.
The best sites take constant maintenance. Yes, it's a lot of work, but yes, it's absolutely worth it.
Finding the Right Provider
Of course, the foundation of your website is important. Choosing the right domain name, selecting a hosting platform, and having a well-designed site are all so important to your success. However, ongoing maintenance is going to be even more important as time goes on.
In order to see your best return of investment (ROI), better traffic, and high rankings, you need to maintain your website. If you don't have the time or knowledge to properly maintain your site, finding someone who can is well worth it.
Finding a provider who can offer your bundled services is even better. This way, you can find a company that will maintain and support your website and provide you with a hosting platform. All of your website management will be in one place with one provider, making maintenance easy and your website worry-free.
Conclusion
When's the last time you put the proper time and energy into maintaining your website?
Don't ignore updates, muddle through security issues, and let outdated content drag your site down in the search engines. Your beautiful site deserves to be noticed and seen, so why not invest the time into it?
Consider getting in touch with a provider who can help you properly maintain your website so that you can get back to engaging your customers, enjoy high search rankings, and seeing better ROI!