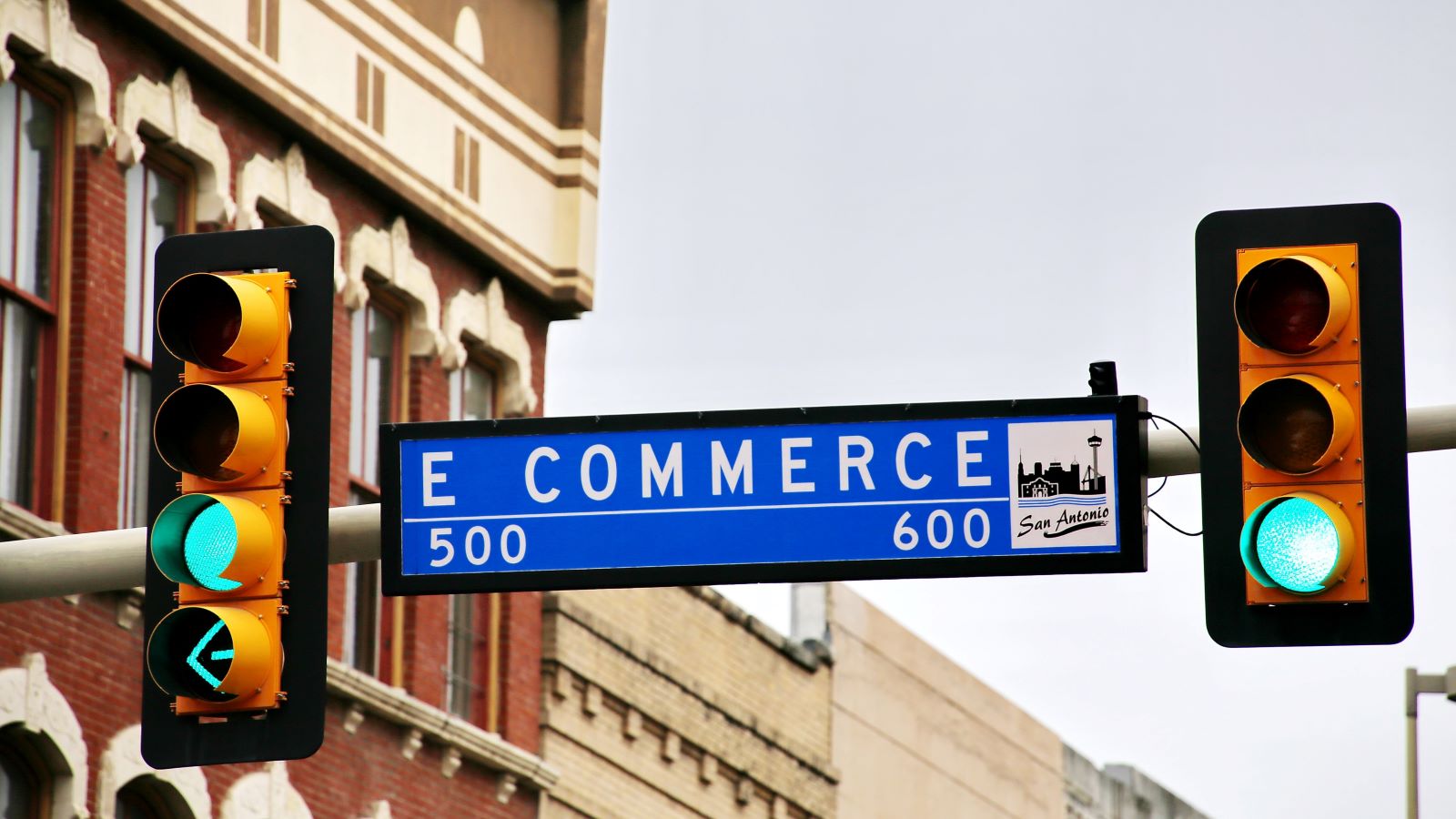 It's that time of year again – we're heading into the holidays and people are thinking about gift-giving. Is your website ready for that sort of traffic? As a Charlotte web design company, we've seen a lot of websites and know what works and what doesn't. Keep reading as we divulge the ultimate guide to eCommerce website design.
Stay on brand and be trustworthy
First and foremost, remember that your eCommerce store is an extension of the rest of your website. That means it needs to match your brand. Are your colors consistent? What about the font? Are the images and design elements similar to other parts of your website and logo? That consistency matters because it creates an association with your customers. You want customers to remember you and not confuse you with someone else.
Consistency also creates trust for the customer. If something feels off or weird, they'll abandon their cart and that means money is left on the table. You can create trustworthiness by providing photographs of the people behind the business (you) along with contact information. If customers are being directed to a generic email address and there's no phone number to call with questions, they're more likely to say, "red flag. Goodbye."
Customers also care about knowing as much information upfront as possible. They want to know the shipping and return policies. Can their item be returned? Is there a time frame that needs to happen in? Will you pay for return shipping, or will they? Conveying all that information builds trustworthiness and keeps people from feeling hoodwinked.
Another way to build trust and beef up your eCommerce website is to share reviews of products. That helps customers understand better what they're purchasing and also potentially alleviates any concerns. People want to know if the color matches the image description, or if the pants will disintegrate after two washes. Product reviews can answer those questions and tip your customer over the edge to click "buy now."
If you need help showcasing customer reviews or summarizing them, reach out to your favorite NC web designer. We can do that for you. We can also help you install a secure server. These days, customers expect secure sockets layer (SSL) certificates to authenticate the website and also encrypt their personal information. Showing those badges and trust seals means you're not a sketchy eCommerce site. In fact, secure badges increase sales between 4% and 6%, according to McAfee! If you don't know how to add those, don't worry, we do. We handle web redesign in Charlotte and beyond.
Ecommerce Website Design Navigation Tips
Make it easy to navigate
My biggest tip for creating the ultimate eCommerce website is: "Make it easy to navigate." Simple, right? However, you'd be surprised how many websites don't do this. "Easy to navigate" means showing your customers the information they want to see right away. Don't make them scroll endlessly for product information or the cart.
Easy navigation also means high-quality product thumbnails so customers can remember what they're looking at. Also, include multiple thumbnails from different angles. What does your product look like from the back? How about the measurements? Are there different sizes? What about reviews? Include those here too.
If a customer wants to see similar products, are you showing those as well? Or do they have to hit the back button a million times? In order to help with that, include "breadcrumbs" or a way to show the customer how they got to your page. Breadcrumbs on your eCommerce site could look like this: Women's > Shirts > T-shirts. If the customer wants to go back to the regular shirts page and see everything you're offering, they can do so with the click of a link.
Think of an eCommerce website like a brick-and-mortar store. How do customers behave in person? Some of them browse because they're not sure what they want. They look around, hop from one category to another. That's what product categories help you with – it shows everything you have in stock. But then there are customers who know exactly what they want and aren't interested in hunting around. What do you do for them? A search bar.
A search bar is a must. It crawls your website and directs customers to exactly what they're looking for. If they know what they want, give it to them! Along those lines, make the checkout process simple. Can customers add to their cart with a simple click? Or are there multiple hoops the customer has to jump through? You want the checkout process to consist of as few steps as possible because otherwise, it's quite likely the customer will change their mind and say, "This isn't worth it." If you can combine any steps, combine them.
Lastly, run tests on your website. Evaluate the checkout process and make sure everything is clear and quick. If it takes too long for your page to load or for the next step in the process to appear, you can say goodbye to that purchase. Nobody wants that. And again, if all of this sounds too complicated, Web Symphonies can make it simple. Reach out because we want you to have the ultimate eCommerce website.
Take your ecommerce website design to the next level! Keep up with current trends and improve your customers' shopping. Call Web Symphonies now at (704) 336-911