What can small businesses learn from the development fiasco of Healthcare.gov?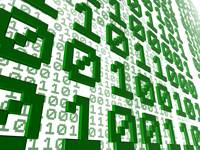 As a web developer of over 15 years, every time I hear news updates about the mishandled government healthcare website, I chuckle a bit to myself–and I'm sure I'm not the only one. Every web developer has had a moment or two where things did not go as planned, where an unexpected glitch occurred and they scrambled to squash that pesky bug. Perhaps the client wanted an elaborate piece of custom code that ended up mushrooming into a massive Matrix-esque wall of code. Or maybe an obscure IE6 bug ended up taking days of Googling for answers and custom CSS fixes to conquer. With regard to Healthcare.gov, developing a giant website encompassing a multitude of laws, privacy concerns, bureaucratic policies, and literally over a million lines of code is no easy feat. I feel sorry for the armies of coders from multiple IT outsourcing companies that were tasked with creating this behemoth, and even more compassion for those tasked with fixing it. As a small business owner, there are lessons to be learned from this embarrassing fiasco, and although most small business owners will never need a website with this kind of complexity, there are still some solid takeaways for anyone looking to develop a website, big or small.
In the end, I do believe the Healthcare.gov website is going to get its glitches and kinks worked out. But there are definite lessons small business owners can take away from the government's failures which can help to make their own web development experience better. By keeping it simple, using existing frameworks, setting aside a proper budget, creating a sandbox, and setting aside time to test, you can make your website development experience much more pleasant than the current fiasco in Washington.