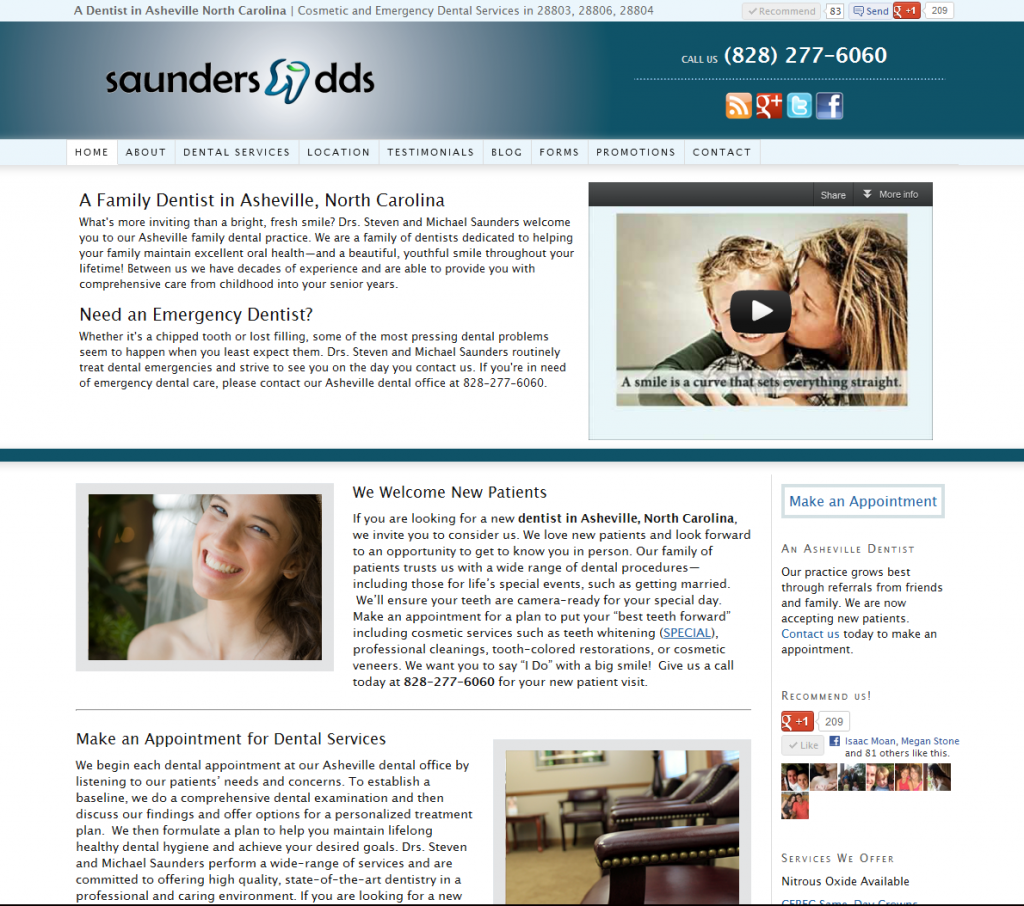 A dentist located in Asheville NC, Saunders DDS is a family dentist offering general dentistry, cosmetic dentistry, and emergency dental services. The website URL is www.ashevilefamilydentist.com and provides information about the practice, dental services, testimonials, special promotions, a blog, maps, location, patient forms, and contact
The website's technical features include:
A full WordPress based content management system to manage pictures, pages, content, galleries, etc.
Contact form integrated with database
Full security compliance
Daily virus scanning and checking
RSS syndication
Social media integration, such as Facebook, Twitter, and Google+
Integrated Blog
You can check out the new site here: http://www.ashevillefamilydentist.com
Experience the all-new Saunders DDS website at Web Symphonies and discover its groundbreaking features. Click here to see it for yourself!