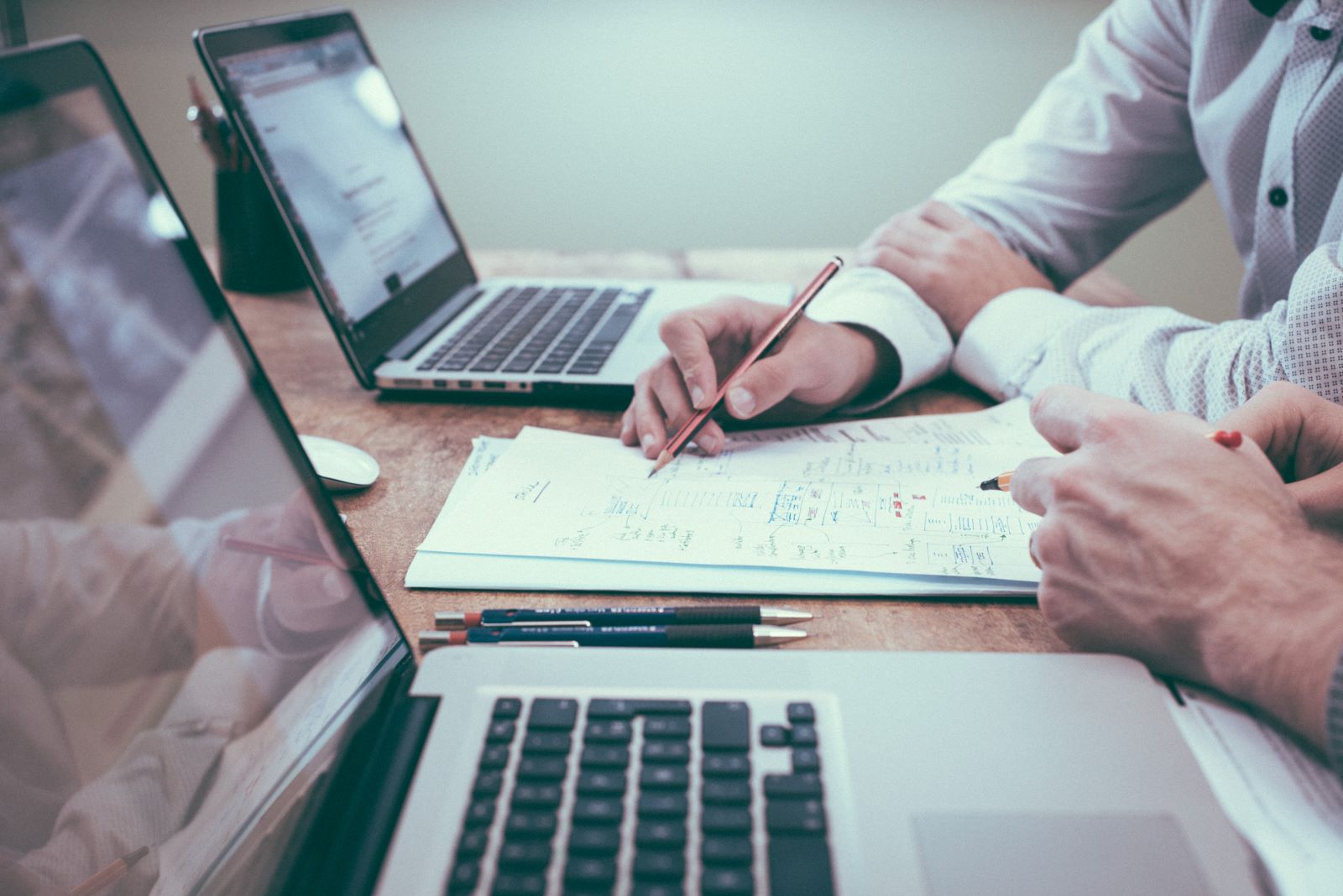 Right now, students (and their parents) are preparing to go back to school. They're acquiring supplies, adjusting their routines, and planning ahead. Even if going back to school doesn't apply to you, the "back to school energy" is still in the air. Why not capitalize on that and do something good for your website: audit it?
Auditing! Isn't that something reserved for the IRS and taxes? Nope. It's also important to regularly audit your website because otherwise it could be littered with broken links, missing pages, and error messages. Oh my! Not to mention, auditing your website now will save you trouble for the holidays. The holidays are when web usage surges and you don't want to scramble to fix something you could have taken care of months ago. In short, auditing your website now when you have time will save you stress later when things get really crazy. So. Where do you begin? At the beginning of course!
A quick note here, if your website is large and has hundreds and hundreds of pages, auditing will feel overwhelming and it's likely you'll say, "Nah, I'm good." We get it. To make things easy on yourself, instead, choose up to 10 pages that are vital for your business: the main page, a contact page, and pages of the most popular products/services. OK, but now what are you actually looking for? Other than working links? Read on.
Is it easy-peasy, lemon squeezy?
Your website visitors are looking for ease, first and foremost. They don't want a complicated website – they want something easy to understand and free of clutter. Does your website fall into that category? Here are some questions to ask about your website:
Does your website make sense?
Does it have headings in the proper order, which also helps with accessibility?
Does the design of your website lead the visitor to your call-to-action (CTA)?
Is your CTA placed within the first third of the screen?
Does your website look good on all devices?
Do you use consistent design elements, for instance colors and font?
If your answer to any of the questions above is "no," well, that's good information and now you can do something about it. But maybe you're in the camp where you don't know how to fix those problems. Never fear, Web Symphonies is here. As a Charlotte web design company, we know how to take care of all of those things. We want your website to look gorgeous and we can help you. Reach out to us today and we'll get your website looking fresh.
Turn 'call me, maybe' into 'call me, baby'
Your CTA is huge. It's what drives your business. It tells visitors what they should do once they arrive at your website – sign up for your email list, buy a product, contact you, etc. You don't want your CTA to be a "maybe." You want your CTA to be a "definitely" – in other words, a direct request like "call me, baby." Carly Rae Jepsen was on to something. How do you ensure your CTA is up to snuff?
Make your CTA clear with a button, a large link, etc.
Keep your CTAs to a minimum: no more than three
If visitors change their mind about your CTA, dispel any doubt. Offer them a popup with a free consultation, or tell them they'll get an extra 10% off. Do something to reassure your visitor.
Again, if you don't know how to set any of this up, not only is Web Symphonies a Charlotte web developer, we also help with Charlotte internet marketing, which includes CTAs! Give us a call, and we'll make your CTA a "call me, baby."
Tell me about your text
Your webpage is not only visual, it's also filled with words. You can't smush together a lot of keywords on your webpage and expect it to perform well. Who wants to wade through gibberish? No one, that's who. That means your content matters. There are rules to creating terrific text. The following are some of them:
Logically structure your content so there's a flow. We're talking about website auditing here so it would be strange if all of a sudden I started writing about how the grapefruit got its name.
Proofread your content. No spelling and grammar mistakes! (P.S., if you want three tips to improve your writing, head over to my website. I'm sharing with you secrets I've learned in more than 15 years of work as a professional writer.)
Pay attention to content structure. Break up text with subheads, pictures, bullets, etc. People are turned off by a big block of text.
So there you have it. A quick introduction to auditing your website. There are a few things I didn't mention so if you want a full audit, contact us, your favorite Charlotte web designer. You'll be happy you did.
If your business is considering a website redesign or needs help auditing your website, contact the experts at Web Symphonies or call us at (704) 336-9113