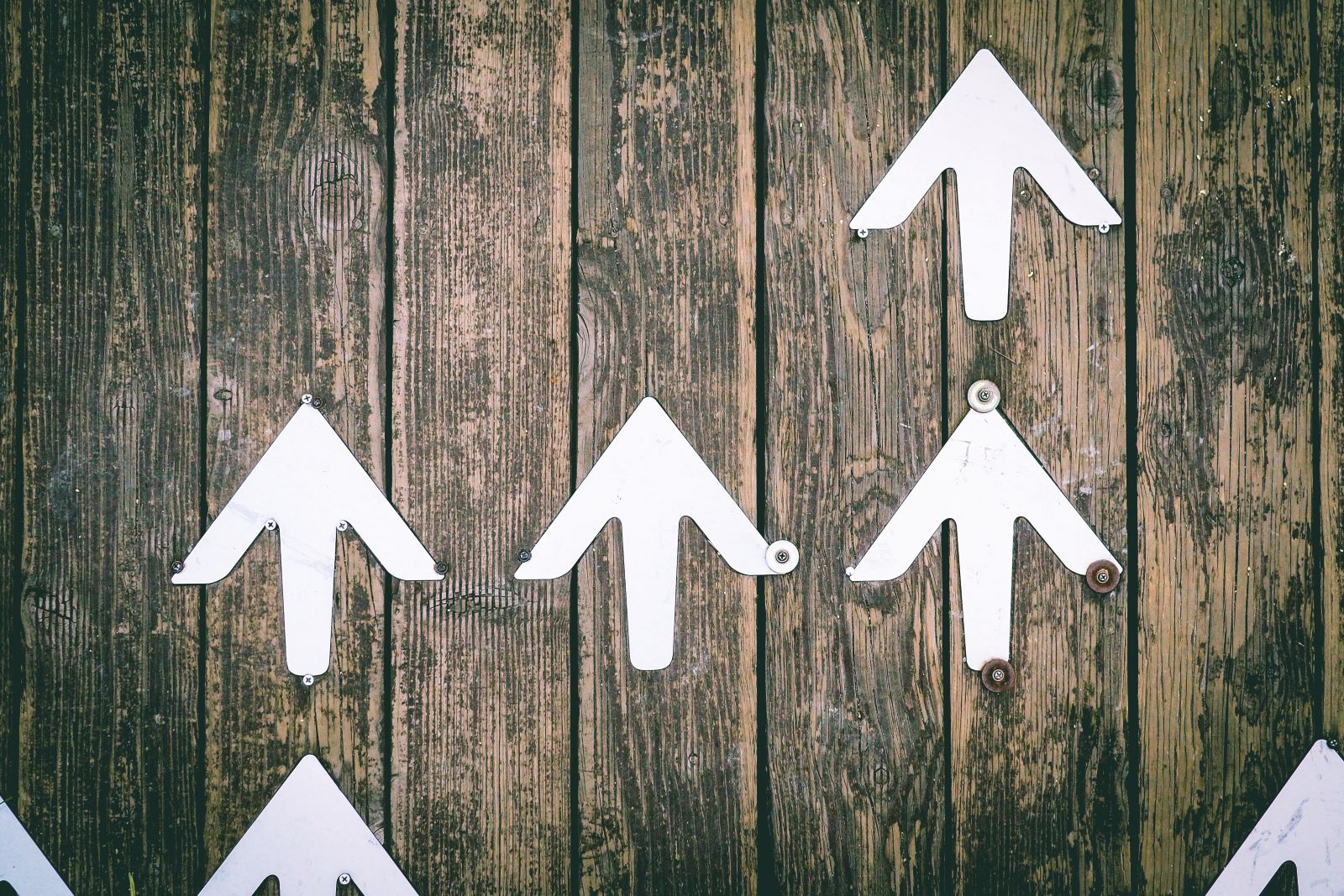 As a Charlotte web design company, we're obviously in the business of, well, websites. Are you curious what differentiates a good website from a bad one? Why are certain websites successful and others are failures? We have some tips and tricks for you.
1. Clarity
Websites, as with anything in life, work better when they're clear. Your website is a reflection of your business and if you don't know what you want your website to do, it will become a hodge-podge of everything and will serve … no one. First things first, ask yourself what you want to achieve from this website. Are you interested in selling products? Promoting a service? Do you want to make money via affiliate links? Or are you just looking for a place to share your ideas and maybe some pictures?
Depending on your answers, your website will head in a different direction because after all, a blog is a different beast than an e-commerce store. Once you're clear on the direction of your website, include a description of your business. Make sure you include a noun somewhere, otherwise people won't know how to describe you. Are you a startup? A graphic designer? Perhaps a health coach? Say that prominently on your homepage in easy-to-understand language because accessibility matters.
2. Quality Web Hosting
After getting clarity about your website (which you can refine at any time!), we can't underestimate the importance of quality web hosting. As an NC web designer, we've seen some beautiful websites hit the bricks because the web hosting was poor quality. Cheap web hosting can mean excessive downtime, slow site speeds, and limited or non-existent tech support. All of that leads to lost customers and lost opportunity. Not worth it!
The web hosting company we recommend is DreamHost. We've used them for years and have never had an issue.
3. An Easy-to-Navigate Content Management System
Similar to a quality web host, you want a content management system (CMS) that works well for your needs. This is the system you use to manage your website pages and the content. If your CMS is easy to navigate, you'll be able to make many changes yourself – like adding a new blog, updating pictures, etc. But if your CMS is not easy to navigate, you'll spend hours in back-and-forth communication with your web designer asking them to make changes for you. That's more frustrating for everyone.
To determine the kind of CMS that's right for you, ask yourself the following questions:
Do I want a basic website?
Will I want to be able to add more features down the road?
What's my budget?
Will I want an e-commerce store either now or in the future?
Do I want to pay ongoing costs or one lump sum?
Is it search engine optimization (SEO) friendly?
Will the website be able to grow as my business grows?
From there, you'll be able to determine whether you should use a CMS such as WordPress, SquareSpace, or Wix. And of course, feel free to reach out to us, a Charlotte web designer, for help in choosing the right CMS for you.
4. A Stellar E-Commerce Platform
As we wrote about last month, if you have an e-commerce store, now is the time to prepare for the holidays. Part of that means making sure your online store is up to snuff. More questions for you:
Is your store SEO friendly? Meaning, will search engines be able to crawl through your store to support sales?
How about mobile friendly? Does the online store perform well on mobile devices?
Is the platform a trusted and secure one? As hacking becomes more and more prevalent, it's important to keep sensitive information as safe as possible. Going with a trusted source creates confidence for your customer.
Will the online store be able to grow? Right now, you may only have five products available. But what happens when you have 10? Or 20? The store needs to be able to scale with you.
There are two e-commerce platforms we recommend: WooCommerce and Shopify. WooCommerce has basic features that can help with managing sales, payment, shipping, and other common tasks. It's completely free and has extensions that are also budget-friendly.
Shopify is a subscription-based platform that's easy to use, especially for beginners. It has a "guru" service to guide you through creating and managing your online store in case you're a do-it-yourself-er. However, you're also welcome to reach out to us as we can also help with setting up your online store.
5. A Beautiful Website
This one is probably obvious, but if you want your website to succeed, it has to be aesthetically pleasing and easy to use. Beauty is key, but even more important is usability. You can have the prettiest website in the world, but if visitors can't figure out how to contact you, or what you do, that beauty doesn't matter. Always keep your customers or clients in mind. What do they need? Will they find what they are looking for? What questions do they have for you? Put all of that on your website.
It can be tricky to create a beautiful website, but lucky for you, that's our specialty. As an NC web design company with years of experience, we can do that for you. Not to mention, we excel in handling the backend of your website – making the it mobile friendly, optimized for search engines, and more. Contact us today and we'll make sure your website is one of the successful ones.
It takes effort, time, and lots of planning to create a successful website. These five steps will help you create a website that converts visitors to customers or leads. Start now with Web Symphonies!