One of the Apple™ iWatch's new features is the shortcut screen which allows you to have your favorite friends to be one button push away.
However, I recently came across an issue where I updated my contacts' photos (from Facebook) and the iWatch did not properly update the photos. They end up just showing you that person's initials instead of the person's contact information photo from your iPhone. No matter what I tried, short of completely factory resetting the iWatch, I did not find a solution (I tried restarting and re-establishing a connection between the phone and the iWatch.)
But good news, there is a way to fix this! You just have to open the iWatch app on your iPhone and manually add the contacts to the shortcut list one-by-one and delete the old ones like this:
Step 1: Click "add friend"
Step 2: Select the friend
Step 3: Delete the old friend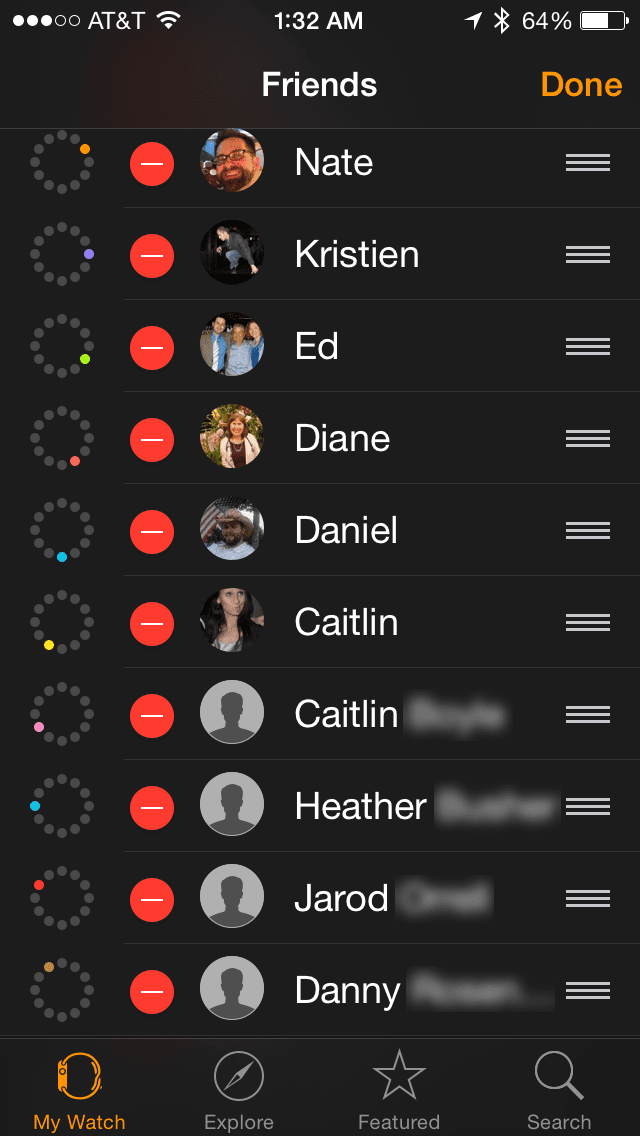 Step 4: Repeat this process for all of your friends, manually adding and re-deleting them and then their picture will show up on your iWatch!