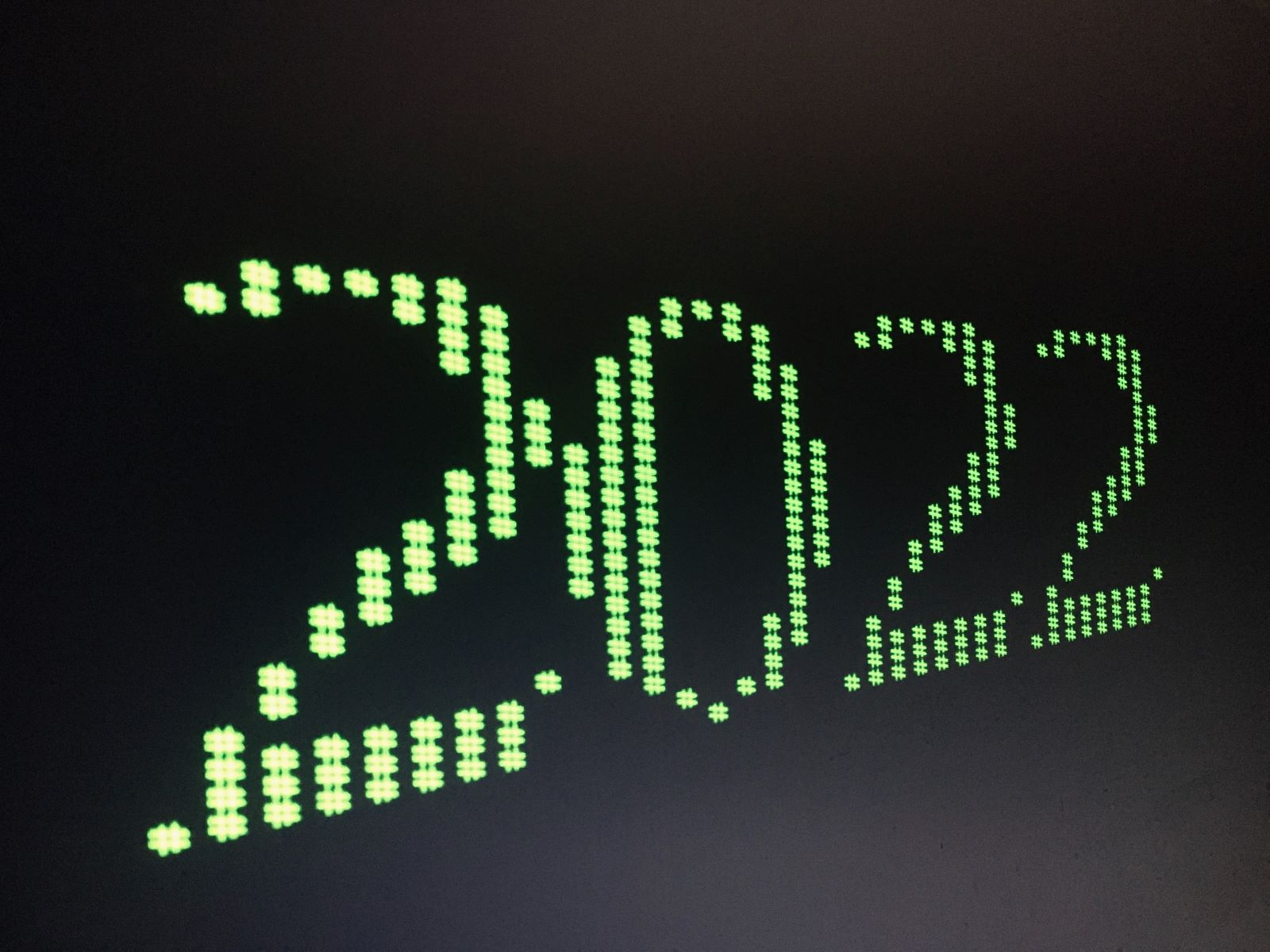 New year, new you, new website? The start of the year is a great time to make a change – to implement healthy habits and take stock of what your goals are for the year. But it's also a good time to take stock of your website. Does your website look fresh? Or is it stale? And how would you know? Excellent question!
As a Charlotte web designer, Web Symphonies has seen and worked on a LOT of websites. A LOT. So we have a pretty good idea of what's trendy and what's ringarde, to borrow a French term popularized on the Netflix show Emily in Paris. And yes, sometimes "trendy" is considered a bad thing, but in this case, ignoring the latest website trends means risking a poor user experience or even implying your business is defunct! Below are five website trends to use in 2022.
1. Incorporate More Senses
Obviously you can't add smell, touch, or taste to your website, but you can use sound, meaning audio, video, and animation. However, there can be too much of a good thing, so keep the auditory elements balanced and don't overwhelm your web visitor. The following are some suggestions for you on what to use when:
Visual media when explaining something complicated
Subtle animation to draw attention to page elements
Sound effects or instrumental music to establish a mood
With multimedia, remember accessibility! It's not only a good business practice, it's the law. Include captions, a transcript, and playback controls. In other words, allow your user to stop the video or music if so desired.
2. Keep it Dark
Dark mode is making an appearance on websites – black or gray backgrounds with contrasting text elements. If your background is dark, your text and images will pop. This trend is for you if you want your website to look dramatic.
With this trend too, keep accessibility in mind and make sure there's enough contrast between the background and your text so the words are easily readable. If you're struggling, that's what we're here for, your favorite NC web design company!
3. Shape it Up
What did the acorn say when it grew up? Gee, I'm a tree! Yes, I did make a geometry joke because a website trend for 2022 is geometric shapes, especially if they're asymmetrical. Try varying the size of the boxes in your grids or changing the thickness of the dividing lines to add geometry to your website. Also, play around with style, colors, and thickness of your borders. It's as easy as apple pi. (Ha! I couldn't resist another pun. 😉)
4. Sassy Serif Fonts
As a former yearbook nerd (and current writing nerd), I love fonts. They convey so much in terms of tone and are a subtle way to express your style. There are two families of fonts: serif and sans-serif. Serif fonts have little feet on them (think Times New Roman), while sans-serif fonts do not (like Arial). Serif fonts used to be a no-no in the web design world because they were considered difficult to read. But in this day and age, screens are larger, higher resolution, and fonts are designed better so say hello to serif fonts! Try using a serif font for your headings and see what you think.
Something to note is loading a new font family can affect page-load performance so be sure to check that when you finish. Also, don't go wild here – stick to two or three fonts for your whole website. And again, how readable is this font? Is the text size large enough to display clearly on all screen types?
That might be outside of your wheelhouse so let us, a Charlotte web design company take care of that for you.
5. E is for Emoji
You likely already use emojis when you're texting or chatting on Zoom so why not incorporate them into your website? Everyone understands emojis and they're fun! They also add another "e" word: emphasis. If you're having trouble conveying information via text alone, an emoji can do the job for you. However, in some industries, emojis are considered too casual or even unprofessional so this is not a trend for everyone.
We've only listed five popular design elements for good websites in 2022, but there are others. If you're not sure whether something will work for you, or you don't know how to add in any of the elements listed above, Web Symphonies, an NC web redesign company can help you. Just reach out and ask.
Are you looking for inspiration for your latest Website Trends? Reach out to the Web Symphonies to discuss your thoughts and ideas!