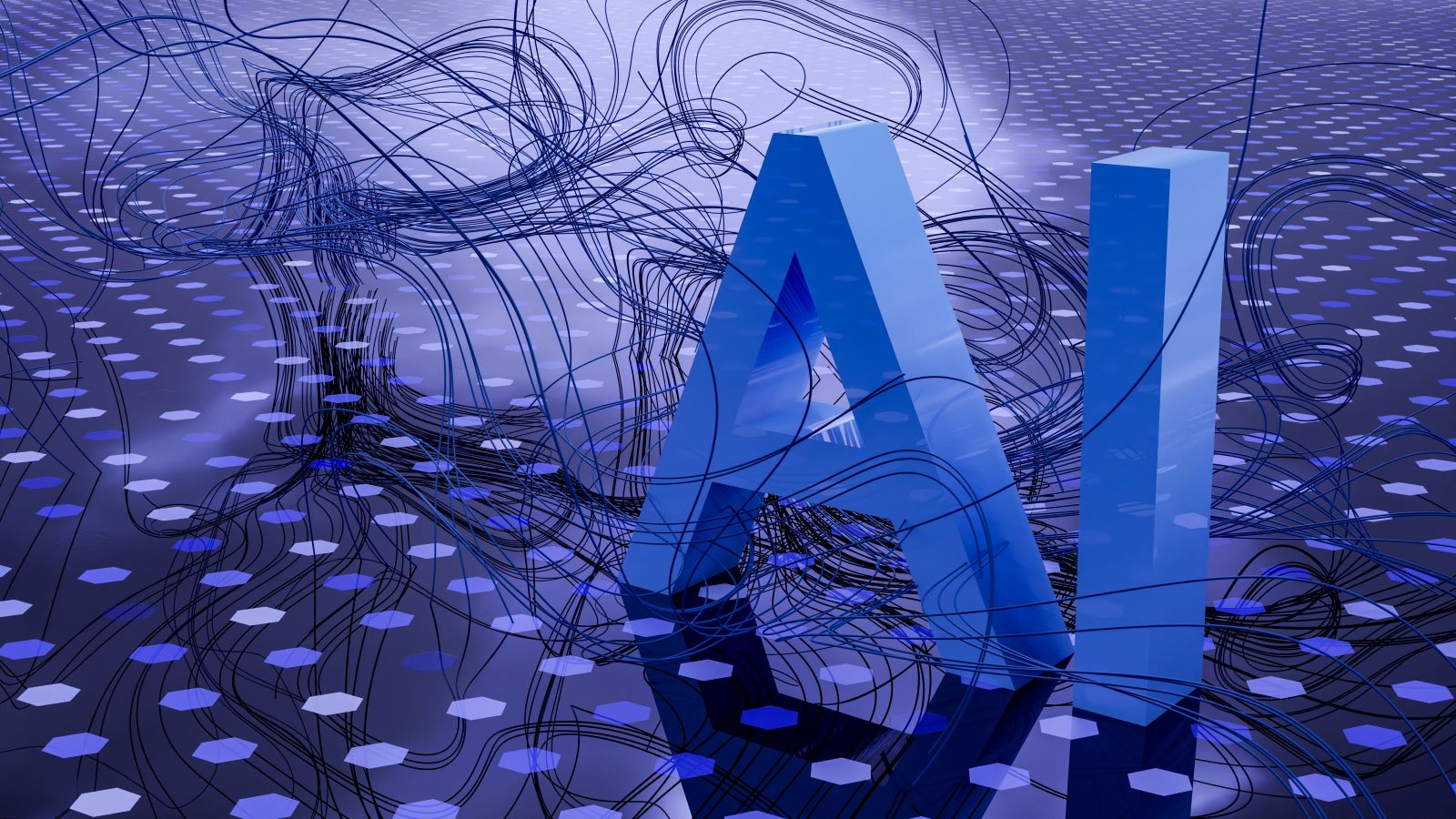 I'll be real with you: artificial intelligence (AI) makes me a little nervous. I know I'm not alone in that. And at the same time, I'm not an ostrich. I know sticking my head in the sand isn't going to help me. The people and businesses who succeed, in general, are the ones who know how to adapt. In this modern era, that means adapting to AI. How can it be a partner, something to support and assist us?
As a Charlotte web design company, we want to support our clients in creating the best possible website they can and that means recognizing every person has different strengths and weaknesses. Maybe you're not a gifted writer or you suck at editing photos but you don't have the budget to hire someone. Luckily for you, AI can help with all that. Below you'll find our favorite free, or almost free, AI tools.
Copy that
Everyone's heard of ChatGPT but did you know there are other writing AI tools available? One of them is Copy.ai, which is useful for businesses because it lets you choose the tone of your copy. Need something professional? More conversational? Funny? Copy.ai can write according to your needs. It also has preset formats for different kinds of copy: landing pages, blogposts, headings, product descriptions, and even social media. The free version of Copy.ai lets a single user generate less than 2,000 words at a time whereas paid plans let you do more than that.
Draw me a picture
I don't know about you but I'm a terrible visual artist. Anything more than a stick figure is beyond my abilities. Sure, AI can generate some pretty wacky images, but sometimes they're pretty cool. If you want a picture of a cactus reading a book while sipping a margarita (or anything else), try using Microsoft Bing Image Creator. It's powered by OpenAI's DALL-E model and allows you 100 free image generations per day.
Lights, camera, action
Let's say you want a video on your homepage but you're not exactly Steven Spielberg. Synthesia is the tool for you. You can create a video with a human-like presenter in seconds by choosing a video template, AI-generated avatar, and then inputting your script. The avatars can speak in more than 120 languages and the video can be ready in as little as 15 minutes! Synthesia has a free version, but the paid version gets you more features.
Set up SEO
As a Charlotte web designer, we've stressed numerous times the importance of search engine optimization (SEO). It's how search engines, and people, find you. If the idea of SEO sounds daunting, you can of course reach out to us, but/and you're also welcome to try an AI tool. A word of caution though – these tools can focus on the thing you don't want them to focus on. I used an AI tool for SEO and it kept trying to optimize me as an editor when I'm trying to get away from that. I recommend working with a human, but as a way to start SEO, Frase is a good launching pad.
The tool helps you research topics and keywords, analyze competitor content, and write copy that's optimized based on the top 20 ranking articles for your focus keyword. Frase is one of those "nearly free" options on this list as it costs $1 to unlock a trial and then $14.99 per month.
Meme me
This isn't a tool related to business or productivity but it sure is fun. And let's be real, it could be helpful on social media because who doesn't love a good meme?!? Especially on the internet?!? Supermeme.ai takes any text input and turns it into a meme, which you didn't know you wanted but now you do.
As I end here, I want to emphasize caution once more. AI is limited, it can only do so much based on the prompts it is given. If you want a personalized, tailored approach to anything, your best bet is to hire a human. AI is the way of the future but that doesn't make humans obsolete. If you'd like help with your website, SEO, marketing, or anything tech-related, we're an NC web design company that's just a phone call away at (704) 336-9113. You can also send us an email if you'd rather. We look forward to hearing from you.